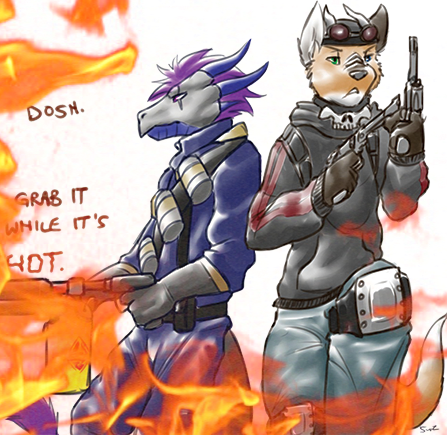 Welcome back to TGO! I've come out of hiding and bring with me a plethora of new game servers, as well as some you may remember. Killing Floor servers have been killed, as we welcome Killing Floor 2 into the lineup. Team Fortress 2 MvM and Freak Fortress 2 are back, along with CS:GO Arms Race, GMod Trouble in Terrorist Town and Rust. More servers can be created as the community grows.
Where did you go?
Got caught up in college and work and lost a bit of interest in games. Some friends got me back into the gaming mood and the servers were reborn. I hope to be around for a while, so keep those game servers full.
What happened to "Furry Friendly" servers?
I removed that tag to open my servers to a wider audience, It's still not cool to be a dick to people, but I feel like that tag excluded people from taking part in my community.
Calling all Admins!
I'm looking for experienced admins to kick cheaters and keep the peace. If you are interested, click "contact" in the main menu. In the subject line enter "I want to be an Admin!". in the body, please list your experience and references as well as games you are able to Administrate.
All aplications will be read by me, and you can expect a reply within a week.
Have Suggestions?
I am always happy to hear them! Go to the forum and look for the suggestions section. Anything is welcome, including game servers, maps, plugins, and more.
Who is That Guy?
Check the about section in the main menu.